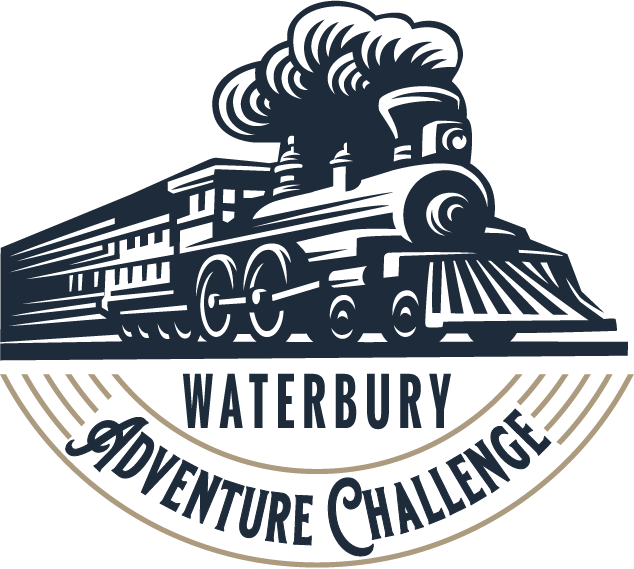 Will you uncover the mystery?
Take on the Waterbury Adventure Challenge! Follow the clues, solve riddles, and discover local treasures, with a chance to win a $500 grand prize.
Test your mettle as you solve a dynamic series of history-based clues leading you around the charming village of Waterbury and beautiful surrounding landscape. If you like puzzles, riddles, crosswords, history, or exploration, then this is the perfect game for you!
Gather your teammates and play on your own schedule - the Waterbury Adventure Challenge is open from Memorial Day Weekend through Indigenous Peoples' Day.
The Waterbury Adventure Challenge cannot be completed in a day, so we encourage you to get the most out of your visit to Waterbury by staying for a weekend or longer. Check below for information on discounted lodging with a Stay & Play Package.
Please note: The 2022 Waterbury Adventure Challenge is similar to the 2021 version, so players who completed it last summer may not want to play again. Players who began the game in 2021 but did not finish are eligible to continue playing without buying another ticket; contact us for more information.
2022 dates - may 27 through october 11
THE STORY
the secret civil link

Dr. Henry Janes was a simple, good man from a quiet mountain village. So, when he was called upon to be a significantly quiet hero in our country's greatest struggle, he boarded the next train and headed to help however he could. Everything was on the line and he knew in his heart that a deeper, underground purpose was at play.
While sitting next to Lincoln after the Gettysburg address, the core truth of what was at stake became clear to the good Doctor. As he continued his work caring for the wounded and establishing hospitals that would save tens of thousands of lives, he began a covert dialogue in his journals. The war in front of him wasn't the end of his journey, but only just the beginning.
Years later, back in his birthplace of Waterbury, Vermont, Dr. Janes turned his focus to the final chapter of what he and Lincoln discussed that fateful day. The country's wounds were too fresh to focus on healing, so he took it upon himself to begin the clandestine work of building the bridge that would become necessary to keep the future alive.
It is a story known only to a few that remained untold until now, over 160 years later, waiting for you to uncover its secrets and reveal the mystical link between the past and the present that has remained hidden in plain sight for centuries.
2022 Waterbury Adventure Challenge
$50.00 each
Tickets must be purchased for players 15 years of age and older.
Not recommended for children 5 and under.

Number of tickets to purchase:

Total number in your party (including children):
All Stay & Play packages are for two nights and require the purchase of two Waterbury Adventure Challenge tickets to receive the discounted rate. You will receive information on how to book your stay after purchasing tickets; hotels will ask for proof of purchase upon check in.
Enjoy the grounds and amenities during breaks from playing the game, including a pool, hot tub, fitness center, and a complimentary full hot breakfast. 25% off




With unique Austrian architectural details and 10 acres of forest to explore, the adventure doesn't have to stop in between clues! 10% off





Start your adventure at this historic bed and breakfast in the heart of downtown Waterbury. Wake up to a full country breakfast, relax at night in the bar, and immerse yourself in the past at this 1826 inn. 10% off




These cabins combine the quiet atmosphere of woodland trails with a convenient location along Route 100. 10% off
FAQS
Timing: You can start, finish, and continue working to solve the Waterbury Adventure Challenge any time from May 27 through October 11, 2022. Some clues may only be accessible during business hours; plan your visit accordingly.

Location: The Waterbury Adventure Challenge takes place around Waterbury, Vermont and the surrounding area. Waterbury is easy to access by all major modes of transportation, but participants will need to provide their own transportation or arrange with a ride service to get between some locations that are only accessible by car.

Prizes: Everyone who completes the challenge will be eligible to win a grand prize ($500 value). Players can also win bonus prizes by participating in the Ticket to Prizes (information available during the game).

Accessibility: Some aspects of the challenge will require hiking, so all participants should be comfortable with moderate physical activity. Nearly all clues can be accessed in a digital format compatible with screen readers; those that can't have limited text or are solely pictorial.

Kids: Kids aged 14 and under are free; anyone under 18 must be accompanied by an adult at all times.

Pets: Pets are allowed to accompany you for the outdoor portions. Check with your accommodations to ensure they allow pets.

Teams: You can work individually or in your own team of any size. All participants aged 15 or older are required to have tickets.

There is no guarantee that you will be able to complete the Waterbury Adventure Challenge. You are able to start, finish, and continue working on the challenges any time between May 27 and October 11, 2022.
Please review the Adventurer Agreement before purchasing tickets.
This game was developed by Vermontime. For questions or information, please contact [email protected].
The Waterbury Adventure Challenge is produced by Discover Waterbury, the tourism component of Revitalizing Waterbury. Revitalizing Waterbury is a 501(c)(3) non-profit organization with a mission to preserve, promote, and enhance the economic, historic, and social vitality of Waterbury, Vermont for residents businesses, and visitors.